THE RESTAURANT
:
Medieval environments
and
typical Umbrian cuisine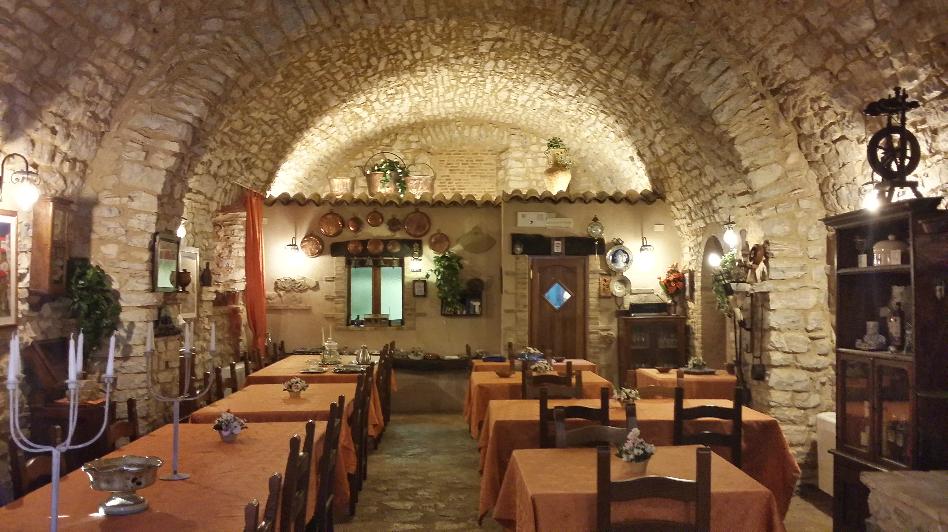 The RESTAURANT of Agriturismo il Bastione is in a picturesque medieval environment, intact, built entirely of stone, where the genuine interpretation of traditional Umbrian cuisine is prepared by expert hands, following the grandmother's recipes. Dishes rich, unique, with products great quality, accompanied by excellent Umbrian wines.
Every day customers try different specialties of the typical cousine. The quality of the kitchen is enhanced by vegetables, legumes, meats from the farm. Refined sweets homemade.





Enrich your holiday in an exclusive location,
with the kitchen of a old time.
The UMBRIAN KITCHEN is known and loved
in all the world.
Grandmother's recipes, preserved as a "valuable secret" to be held in time, from generation to generation and repeat every day to find the flavors of a time.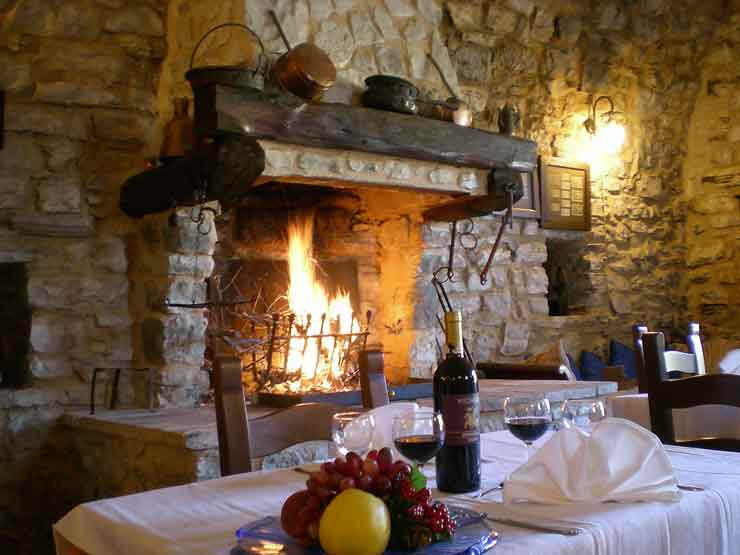 In Agriturismo il Bastione, the customer has dinner with traditional Umbrian dishes.
Appetizer with assorted meats, cheese homemade, various types of bruschetta with our precious extravirgin olive oil, puff pastry with vegetables, soup of legumi of our farm, pasta homemade, meats of the animals grew in the farm with appropriate side dishes, desserts and variety of fruits.
ROMANTIC DINNER IN THE NOBLE ROOM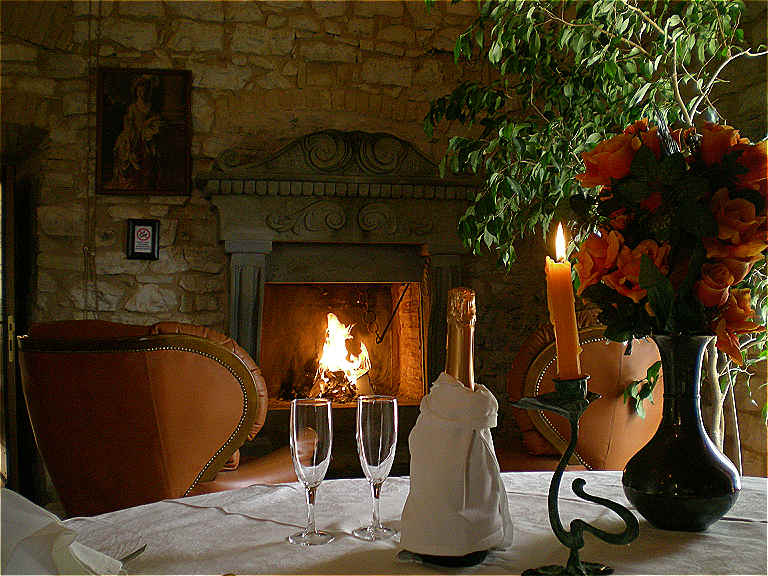 In a medieval room original, panoramic, with fine ceiling vault, antique furniture and old carpets, in front of a majestic old fireplace, customers find a ideal atmosphere for a special occasion. An anniversary or event will have an exclusive and unforgettable location, with traditional Umbrian cuisine.