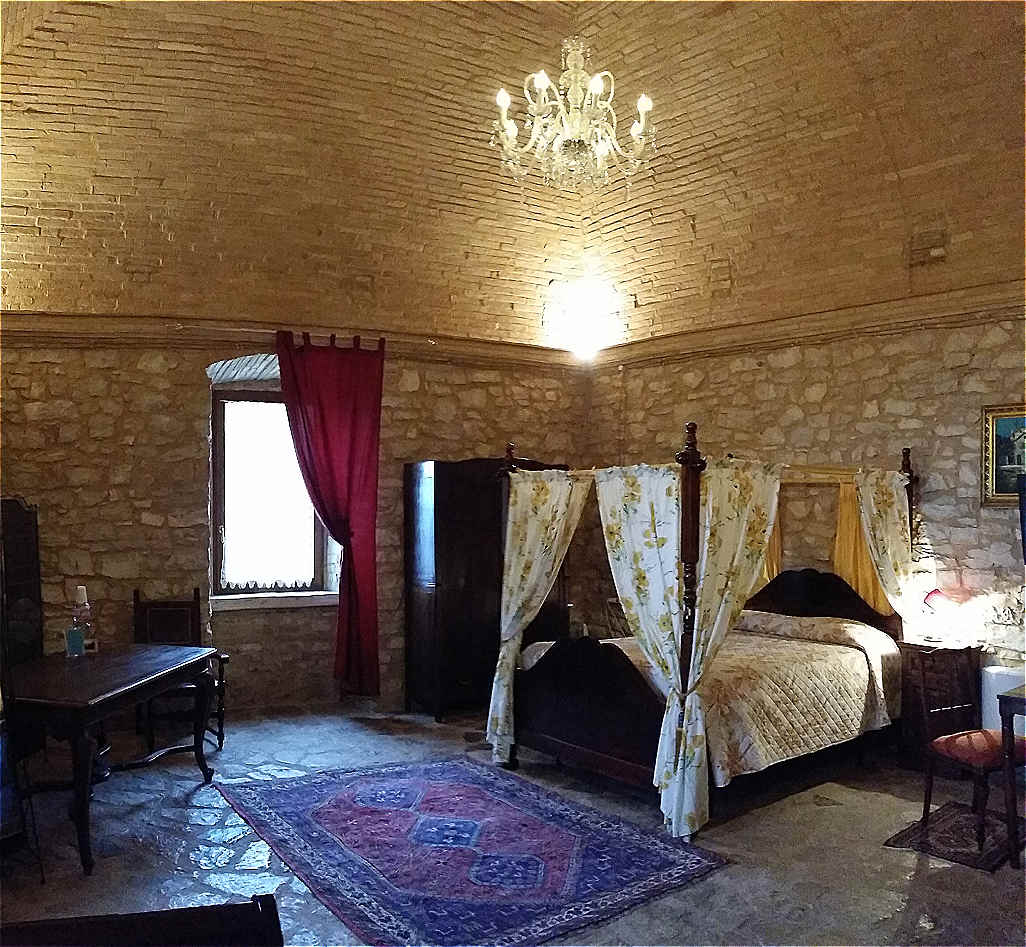 The Nobilare bed room is the most suggestive of the Agriturismo il Bastione.
It has panoramic view of the Umbrian valley and of the Subasio Natural Park.
It's of considerable size and original in all its medieval architectural elements. Wonderful is the
ceiling

high medieval vaulted .
The antique furniture prestige will further enhance the charm and elegance.
The antique four-poster bed, the Toiletta, the great baroque table, the ancient carpets and other fine furnishings create emotion for a place rich in history and charm.
The bed room has private bath-room, air conditioning, refrigerator.