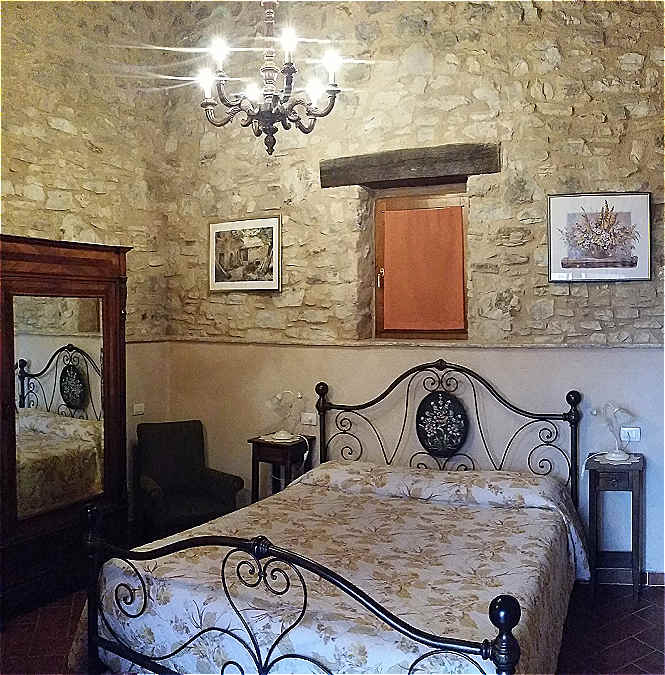 The Scudiero bed room has walls in stone and panoramic view.
It is part of the medieval construction of the house.
Ceilings with chestnut beams and antique furniture enrich the room.
It has private bath room, air coditioning, refrigerator.
The large window allows you to see the Umbrian valley, with the feeling of being immersed among olive groves.